Moderatorer Daniel Akenine, ordförande Iasa Sweden och Annika Klyver, IRM
09:00
Keynote – Designing the post-digital enterprise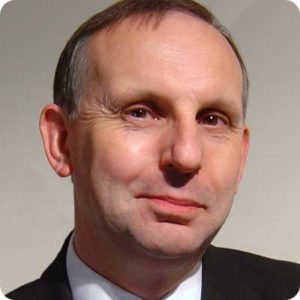 Chris Potts, Corporate Strategist and Author, London, England
The world never stands still.  While some enterprises are still treating digital business as today's reality (or even tomorrow's vision), markets and consumers are already post-digital.
 Designing the post-digital enterprise, and investing in the changes that drive success, are the strategic challenges now facing executives and managers.
With a legacy structure, processes, technologies and culture, and an inertia still rooted in what worked in the past, how can our organization keep pace with the world out there?  Can we turn these apparent constraints to our advantage, and quickly enough?
The enterprise's architects are vital for success in meeting these challenges.  There has never been a more important time for them to use their talents and techniques in ways that guide innovation, influence investments, and shape the change portfolio.
Welcome to the post-digital world!
Key characteristics of the post-digital enterprise
Enterprise inertia – friend or foe?
Guiding the key decisions, shaping the change portfolio
Organizing for success
Chris is a world-leading specialist and mentor in corporate strategies for Enterprise Architecture, Investment in Change, and Enterprise Investment which is the combination of the two.  He works with executives and managers on achieving breakthroughs in business and personal performance, with a goals-led strategy, innovative enterprise architecture, and an efficient portfolio of investments in change.
Chris is also a renowned speaker, delivering inspirational keynotes, masterclasses and workshops around the world.  He is the author of the world's only trilogy of business novels, The FruITion Trilogy:  "FruITion", "RecrEAtion" and "DefrICtion".
Read more…