ITARC 2015 World Summit är avslutat. Tack till alla!
Nedan kan du se programmet och en video från eventet.
AGENDA DAG  1
WORKSHOPS DAG 2
W01: Enterprise Architecture Solving General Management Problems
John A. Zachman, Chairman, Zachman International
This session includes a story about how the Director of Intelligence for the India Police Service used the Zachman framework to solve a high visibility murder/kidnapping case. It shows how multiple scenarios (i.e. multiple Enterprises) can be created to find the most appropriate one.
The session also describes the process for using the Zachman Framework to solve General Management problems. It concludes by observing that if you can solve General Management problems, there will be plenty of time and money to solve more General Management problems… and do Enterprise Architecture iteratively and incrementally at the same time.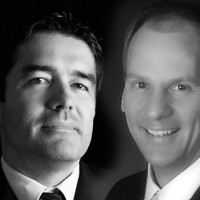 W02: Time-lapse Perspective of Enterprise Architecture Management
Jon Hill, Founder, Iasa Germany and Roger E. Rhoades, Enterprise Architect, DB Systel
In this fast-paced, interactive workshop, the entire process of Enterprise Architecture Management (EAM) will be condensed into a three hours. Together, we will gather requirements, perform portfolio analysis, create a target architecture, agree on an implementation roadmap, and submit project charters for the corresponding implementation, all in just three hours.  On the way, we will discuss concrete approaches, best practices, and sample deliverables required to manage an enterprise architecture that can be used by architects at all levels in their daily work activities.
W03: The Value-Driven Organisation
Per Magnus Skoogh, Agile Organisational Coach, mPeira
In this session, Per-Magnus Skoogh discusses how to turn uncertainty to your advantage, delivering real value in every increment of your production. Instead of setting up a long-term plan in the belief that we already know what end result we are after, he proposes a way of working governed by a search for the real benefit – a dynamic way of working where the real goal is always evolving.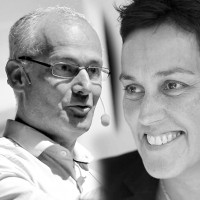 W04: Architecture capability that generates value
Eva Kammerfors, Senior Advisor, Teama and Per-Erik Padron, IT Architect, Perago
In the autumn of 2014 Iasa Sweden worked with several large Swedish corporations to determine which factors are important to establish a successful implementation of architectural work. What is architectural capability? How to measure the conditions for architectural capability? How do we ensure value creation from the architecture work? Pitfalls? Showstoppers? Enablers? What can we learn from real case studies? In this workshop the findings are presented together with engaging discussions and exercises.
W05: Architecting a Large Software Project – Lessons Learned
João Martins, CTO, Software Architect, Create It
In large projects, the Software Architect role includes both the client communication and requirements management, and the solution design itself, making sure technical quality is garanteed. This workshop describes the lessons learned with a highly successful project that took three years of development until its production phase, in technical, functional, and architeture aspects.
Afternoon workshops 13:30–17:00
Choose which workshop you would like to attend in the afternoon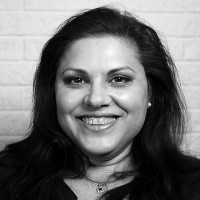 W06: Global Leadership – in Practice
Naseem Quraishi-Larsson, Managing Consultant, QL Resultdevelopment
This worshop is based on the content of Naseem Quraishi-Larsson's book Global Leadership in Practice.The participants will learn how to successfully design and implement solutions in a global environment. Among the topics are leading across borders, working cross country and cross language borders, working across region and cross timezones, working with subcontractors, integrating the overly mature and immature company, implementing common processes on global, regional and local level and financial systems and rewards.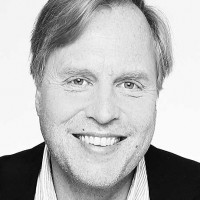 W07: How to solve wicked problems
Peter Tallungs, Senior Business Architect, IRM
An organization is a network of people and software with emergent behaviour, rift with "wicked problems", named so due to their resistance to simple linear solutions. Our job as IT or business architects is to interact with this network, find ways to analyze, describe and improve it. A most intriguing profession indeed. We require approaches different from those prescribed in architecture frameworks and methods, with influences from systems thinking, design thinking, organizational theory, organizational learning and much more.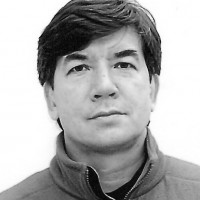 W08: Setting up an Enterprise Architecture program
Max Poliashenko, Chief Enterprise Architect, Wolters Kluwer Tax and Accounting
For companies that write software, either for sale or for internal users, a big opportunity may be in bringing coordination and reuse of their development efforts. Traditional EA programs do not address the software development process and opportunities of scale. This workshop by a Chief Enterprise Architect of a large multinational company will teach you how to go about setting up such a program. What works and what doesn't on a long journey to Enterprise Architecture maturity.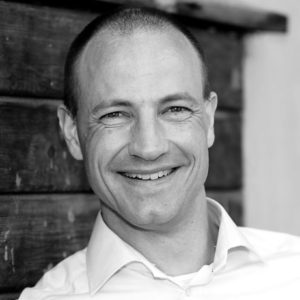 W09: IoT and Architecturing Cooperative Business Models
Joachim Lindborg, CTO, Sustainable Innovation
The hyped area around Internet of Things still boiles down to business models. This workshop is about the architectural trends on Internet and the possibilities when collaborating to create new business models. Integration layers between the customer and services, it is more and more complex to create new services. There is a possibility to overcome the siloing and create a collaborative communication that can support innovation in a much more creative way. The basis for the talk is the Vinnova funded project iea.sust.se.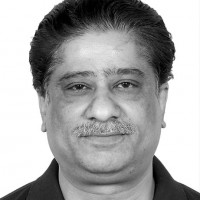 W10: Cutting Edge Paradigm for Transformation Methodology using Integrated Collaborative Environment (ICE)
Vinu Jade, Enterprise Architect, jDruids
The Cutting Edge Paradigm provides a simple yet holistic view of an enterprise business. It provides the necessary quick assessment and understanding of a business organization that architects can use to orient their concepts and designs in a direction to deliver value. This workshop will focus on adopting this paradigm using ICE, leading to Iasa's five pillar capability model to define the transformational journey for a technology or business driven strategy.
W11: Agile Enterprise Architecture in Action
Jason Bloomberg, President, Intellyx
In this three-hour workshop, Jason Bloomberg will dive more deeply into what agile architecture is and how to implement it. The workshop will explain why enterprises are complex adaptive systems and why agility is an emergent property of such systems. He'll introduce new layers of abstraction: the dynamic and meta layers, which describe how to architect inherently flexible software and how to think like an agile architect. In the final section of the workshop he will discuss digital transformation initiatives and how they depend upon business agility.